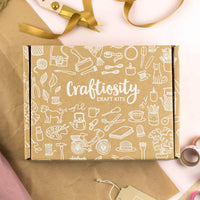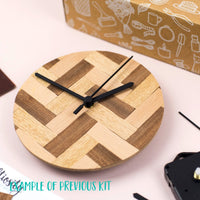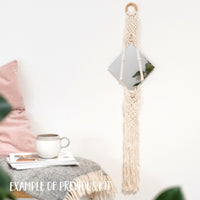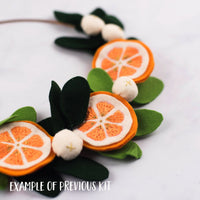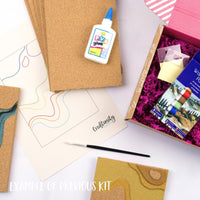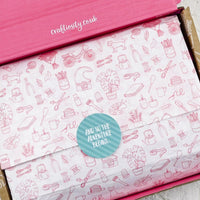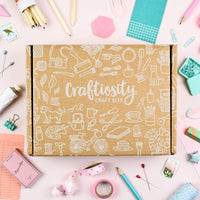 Activate your Craft Kit Gift Subscription (Europe)
Let's start your creative adventure! You can activate your gift card here.

How to activate
1. Choose your subscription length from the options above.
Prefer to upgrade? You can choose a longer subscription, and pay the difference from your gift voucher.
2. Checkout as normal, then on the 'payment' screen, you'll have the option to enter your Coupon Code - add your personalised code there.
3. The Total will reset to zero (or the difference if you've upgraded) - there's no need to add any card / payment details.
4. Click to complete order!
We make your subscription boxes to order, and your first box will be sent on the 7th of the following month (e.g., activate your voucher in January, and your box will be posted on the 7th Feb).
Each Box Contains
- A limited edition craft kit to make a complete project
- All the tools & materials you'll need (you'll just need household items like a pencil or ruler)
- Clear step by step photo instructions
- Online video tutorial
- A little something for your pinboard
CREATIVITY, DELIVERED
For crafters, by crafters... Craftiosity was born from a love of trying new crafts, and wanting to make it easy to do so (not spending hours looking through Pinterest tutorials or buying up half of the local craft shop!) - we're crafters ourselves! Each month, we focus on creating projects designed to delight and inspire you.
As seen in